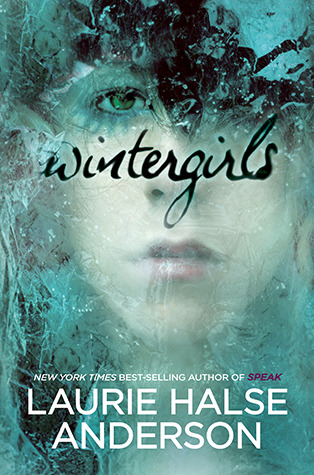 Author: Laurie Halse Anderson
Genre: Fiction
Publishing Date: March 19, 2009 
Publishing Company: 

Penguin Group (USA) Incorporated

Summary (Goodreads):
"Dead girl walking," the boys say in the halls.
"Tell us your secrets," the girls whisper, one toilet to another.
I am that girl.
I am the space between my thighs, daylight shining through.
I am the bones they want, wired on a porcelain frame.
Lia and Cassie were best friends, wintergirls frozen in matchstick bodies. But now Cassie is dead. Lia's mother is busy saving other people's lives. Her father is away on business. Her stepmother is clueless. And the voice inside Lia's head keeps telling her to remain in control, stay strong, lose more, weigh less. If she keeps on going this way – thin, thinner, thinnest – maybe she'll disappear altogether.
In her most emotionally wrenching, lyrically written book since the National Book Award finalist Speak, bestselling author Laurie Halse Anderson explores one girl's chilling descent into the all-consuming vortex of anorexia.

Review: Wintergirls, by Laurie Halse Anderson, is an amazing book that just sucks the reader into the story. I really enjoyed it because many books have been written about anorexia, but never from the perspective of the person who actually has the eating disorder. The book really sheds a light on what people with eating disorders are actually thinking and going through. It doesn't sugarcoat the problems that come along with anorexia, and Laurie Halse Anderson does a great job of showing the reality of eating disorders and how the family and the person with the disorder cope with the issues they are going through. I would definitely recommend this book to someone else as I really enjoyed reading it myself. But I would not recommend Wintergirls to a younger child to read as it is a very serious and covers a deep topic that a younger child might not understand.